As new mobile and wearable technology continue to emerge, so do more objective methods and tools to measure patients and clinical trial participants. Indeed, computing is all around us, and we now have a unique ability–once only available in the most advanced research labsy–to sensitively measure patients and participants via consumer-grade, off-the-shelf devices, while paving the way for virtual clinical trials.
---
BrainBaseline's History of Developing for Apple Mobile Devices
BrainBaseline has been developing for Apple's mobile operating systems (iOS) since the first release of the Apple iPad in 2010. Our initial groundbreaking digital cognitive tests were exclusive to the iPad because Apple only allowed iOS on their consistent, top-of-the-line hardware. In the past 10 years the quality of non-Apple mobile devices have greatly improved and BrainBaseline has grown tremendously; BrainBaseline is now available on all mobile operating systems and the platform has expanded far beyond cognitive testing.
In early 2018, BrainBaseline began developing applications for mobile wearable devices like the Apple Watch. The Apple Watch, now the most-sold wearable technology in the world, was first released in 2015. Even with its original release, Series 0, the Apple Watch was poised to become an assistant in medical tracking, featuring a gyroscope that measures orientation and angular velocity, an accelerometer, and an optical heart sensor.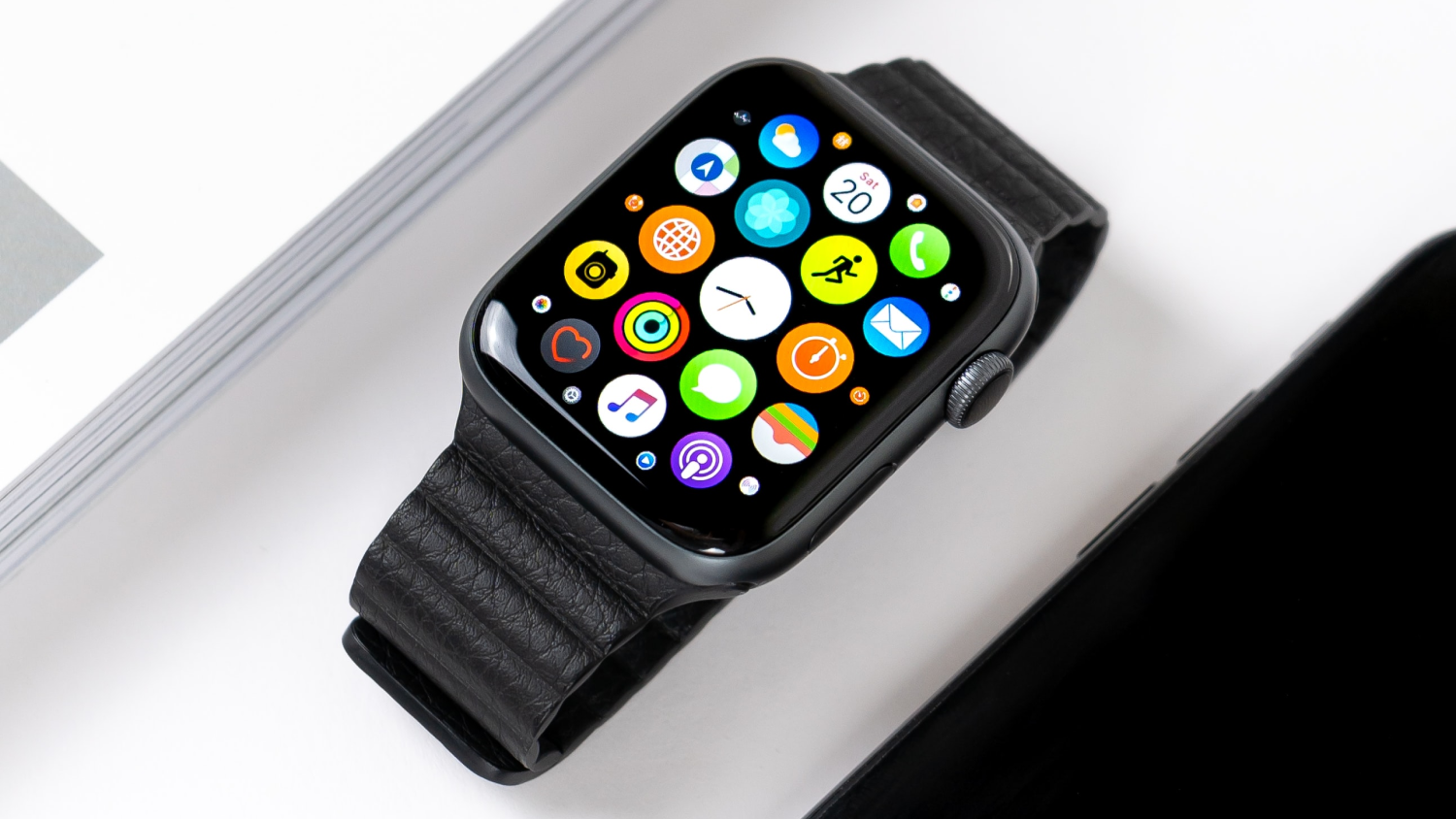 With every new release, Apple Watch hardware and software has been updated and improved. An important hardware addition was the altimeter, allowing the device to measure flights of stairs climbed, released with the Series 3 in 2017. In the Series 4, released in 2018, important hardware and software improvements allowed for the ability to detect falls, while a new electrical heart sensor was added that made the Apple Watch the first consumer device to receive clearance from the Food and Drug Administration (FDA) to determine the presence of atrial fibrillation or sinus rhythm. The new software released with the Series 4, watchOS 5, contained CMMovementDisorderManager, a manager for movement disorder symptoms such as tremors (rhythmic uncontrolled movement) and dyskinesia (arrhythmic uncontrolled movement). Finally, the Series 5, released in 2019, added the magnetometer sensor, a built in compass that allows the Apple Watch to use compass functionality separate from the iPhone.
BrainBaseline follows each hardware and software update closely to make sure our product offerings utilize the most innovative capabilities. Our applications allow us to combine participant data gathered from surveys (ePROs), cognitive testing tasks, speech tasks, and active tasks (or directed movement activities), as well as continuous data capture. This easy and constant gathering of data allows BrainBaseline to capture the impacts of disease progression as well as the impacts of lifestyle changes and medical interventions on clinical study or trial participants.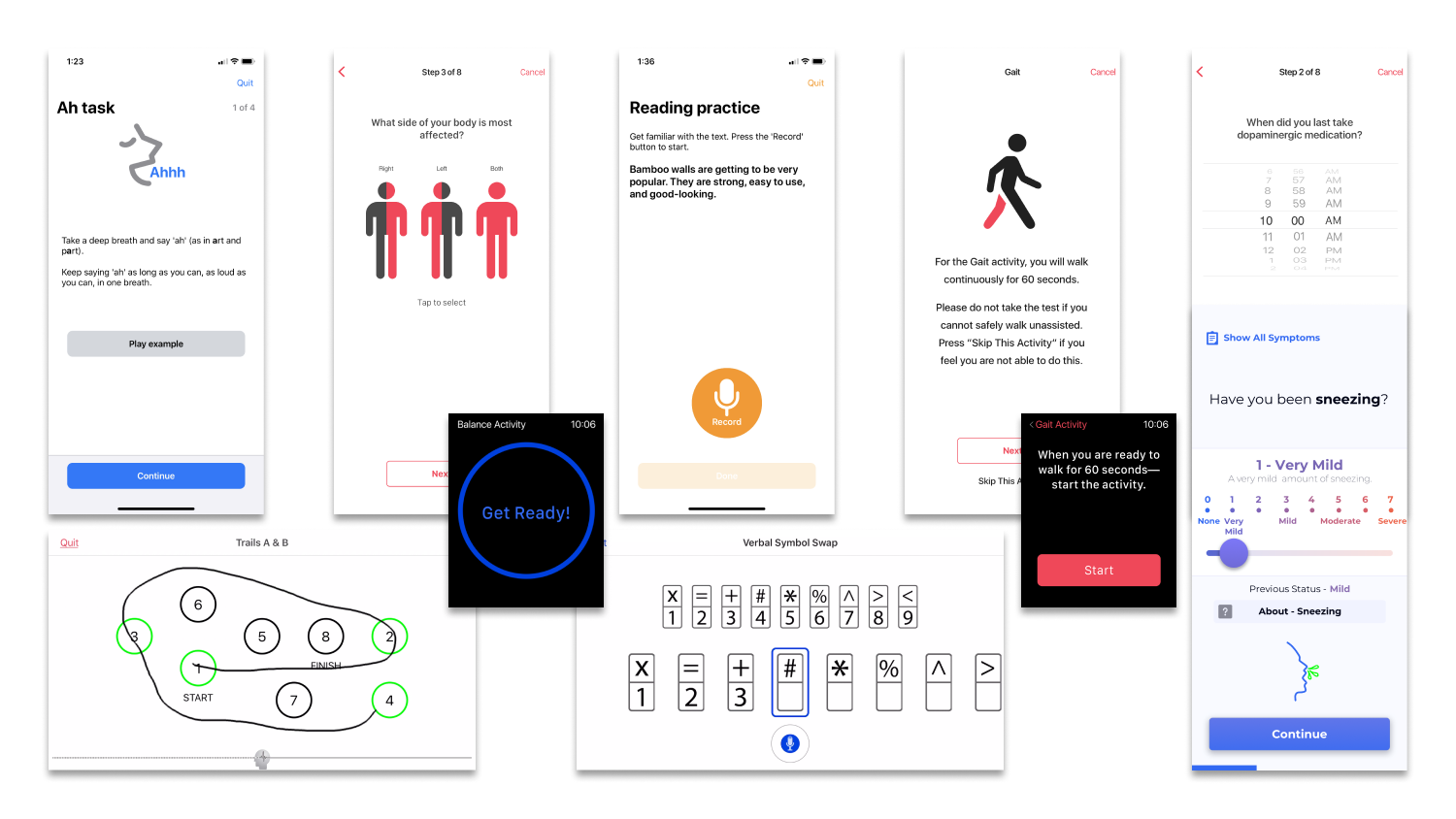 ---
BrainBaseline Active Tasks on the Apple Watch
The active tasks in BrainBaseline clinical trial mobile apps carefully step a participant through instructions on how to perform each movement or activity. Once data is captured (via accelerometer, gyroscope, altimeter, and/or magnetometer) on the Apple Watch, it is uploaded to secure, GCP and HIPAA compliant BrainBaseline servers. To provide additional context, movement data can also be captured on the iPhone placed in a belt pouch or pocket.
An example of BrainBaseline active tasks include arm tasks that test tremors.
CMMovementDisorderManager Data Outputs
Tremor data outputs: a percentage of time during each minute of tracking that the tremor was strong, moderate, mild, slight, none, or unknown.
Dyskinesia data outputs: the percentage of time during each minute that dyskinesia was likely or unlikely.
For continuous data capture, these tremor and dyskinesia outputs are combined with raw accelerometer data.
---
What's next
In 2019 Apple announced a software update that added an App Store directly to the Apple Watch. BrainBaseline now offers the functionality of a standalone Apple Watch app for participant use in clinical studies and trials. This could remove the need for iPhones in clinical trials that only require motion data. Similarly, we have integrated Apple Watch's triggered events, such as fall detection and heart arrhythmia detection, into our platform. Having a timeline of these triggered events will be incredibly helpful for movement disorder clinical trials.
Additionally, for our broader solution, BrainBaseline continues to integrate data from other sensors to complete a fuller, more sensitive picture of a clinical trial participant's symptoms. To learn more about BrainBaseline capabilities and what's next, visit our solution page, visit us on Linkedin, or reach out directly.